So we are a few weeks into hair salons being shut or restricted to operate due to COVID19 and it's starting to get ugly… well I am referring to your roots. So much of our identity is wrapped up in our hair and nothing can drag you further down than a bad hair day. So perhaps you are staring at yourself in the mirror and thinking that coloring your own hair at home is something that just needs to be done to lift your spirits and make you feel more comfortable in your own skin.
This might be your first time attempting do that yourself because you have always left this messy job for the hairstylist or whether you do this as a regular thing for many reasons – financially, time, convenience. I would like to share some of my knowledge as a stylist with you about the do's and don'ts of coloring your own hair at home.
First timers
What I mean with first timers really is you have never colored your hair before. This is what we call virgin hair. Virgin hair means it has never been chemically processed. Don't think that your semi-permanent color wash that you put on 4 months ago doesn't count. It contains chemicals and your hair is no longer virgin hair. Also I know there are not a lot of people still getting perms these days but if that is you, well then you don't have virgin hair anymore either. Your hair has been chemically processed. If you have experimented with bright colors that just wash out, well that was still a chemical so you won't fall into the virgin hair category either.
I think you get the message what virgin hair is and who goes into this category of first timers. Now that being said coloring your hair during self isolation at home because you are bored is obviously your choice but not necessarily the wisest for a few reasons :
* You are staying at home so you can't show off your nice new color
* You might choose the wrong color and then not look so nice anyways and then how do you fix it?
* Your hair stylist can give you advise on color and brand and techniques
* Coloring your hair at home is messy…… period
If you still want to go ahead, then it is a easy one. You basically follow the manufacturers instructions and put the color on over all your hair.
If you are doing your root touch up
If you have a regrowth then that is the area you need to do. Follow the manufacturers instructions when mixing the color. Apply it to the root area or the regrowth area and time your development according to the manufacturers instructions.
There is a reason why color services in salons cost that much. There is a lot of science involved in hair coloring. Most of the color corrections in the salon is because someone did not read the box.
Make sure you divide your hair from ear to ear and then from front to back. That way it is easier to manage and give you more control.
Do a skin sensitivity test first
Do strand test first
Do cover up your area where you are going to work. Tinting is messy!
Do wear a shirt that you can take off before hopping in the shower when you need to rinse your hair. A button up shirt is fine.
Don't wash your hair for a couple of days prior to tinting it. The natural oils protect your against irritation.
Don't take too long to apply your color. The color start processing the moment you have mixed it.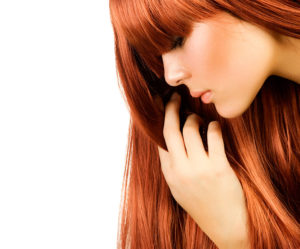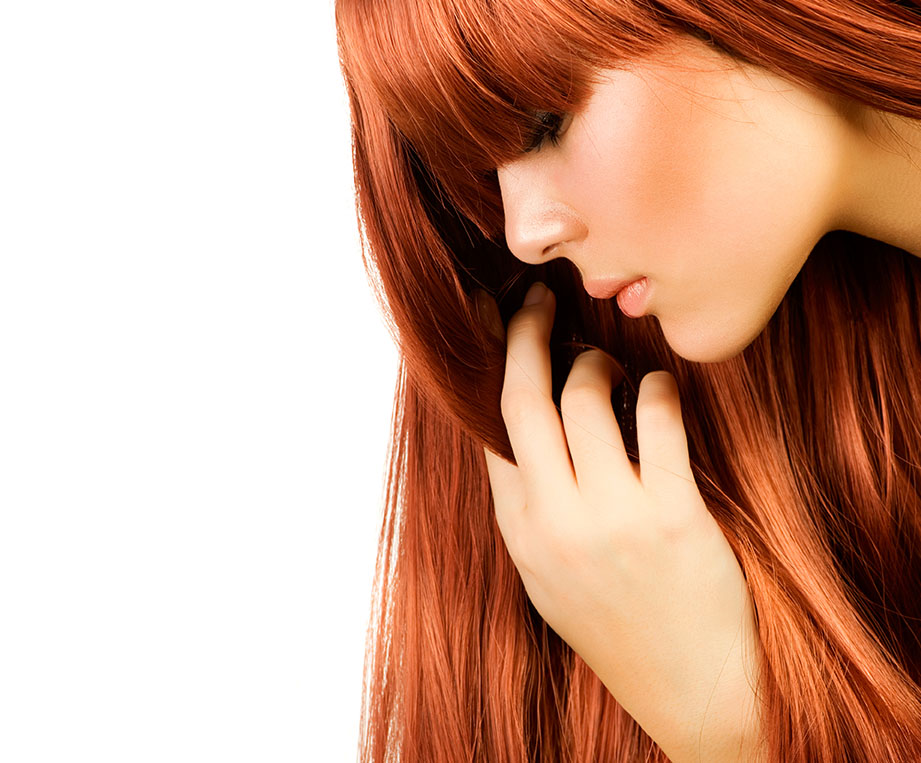 Choose the correct color
Most of the color corrections that hairstylist see is because someone chose the wrong color. So color is coded by numbers for instance black is 1 and a dark brown is no 3. Normally on box colors they are reference by name rather than numbers.
Well, the problem really comes in when your own understanding of what level your hair really is and what number you are is different. You might think your hair is dark brown but in color language stylist would refer to you as a light brown.
DO establish what level your own hair color roots are , also referred to as your natural level, before you choose your dye.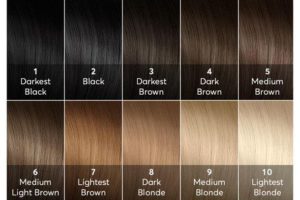 Shades of gray
The amount of your gray hair really matters in this matter. If you have more than 50 % gray then you will have to mix a base color in with your accent color which might mean you need to buy two boxes and them together.
DO follow the manufacturers instructions with gray hair to work out how long to leave the product on.
Toxic chemicals in Hair Color
Hair colour is filled with chemicals that all do their job to cover your unwanted grey. Just because the box says that it contains natural ingredients doesn't mean that it doesn't contain a heap of chemicals as well.
Some of the chemicals found int hair dye is:
ammonia
p-phenylenediamine
diaminobenzene
toluene-2,5-diamine
resorcinol etc
Then you also mix the color with a develper which contains peroxide. Now one of the products on the list above is
p-phenylenediamine also known as PPD. This is one to watch out for because PPD can cause severe allergic reactions like rashes, swelling or difficulty breathing.
DO avoid PPD if you are sensitive to it. Hence, why the skin test is so important.
DO read the labels of the product first.
Now, this is just my opinion but we are currently dealing with an International Pandemic. We have to look after ourselves and keep our immune system strong. I personally would avoid adding any unnecessary fumes and toxins to my home and my body.
Having an allergic reaction to hair color is quite serious. Have a further read about it here
Here is a my affiliate link for some hair color products if you do want to go ahead and do your hair at home. That just mean that I might get some commission from it at no extra cost to you.
https://connectingessentials.com/Order-Here
Leave the lifting for the stylist
Let's get one thing straight - lifting your hair more than two shades is tricky business and best left for the professionals.
Colour corrections are always on the more expensive end of the salon's list so you want to avoid doing something with your hair during your home stay that will cost you a pretty penny when the salons open their doors again.
Treat yourself and treat your hair
Treat yourself with premiere hair products and a treatment. Chemically processed hair needs specific products to restore protein and moisture levels and smooth out the cuticles of your hair.
Take care of you so that you can take care of those you love